January 20, 2014 / Company
TCA, TCJ, HT, PH … ? Product "engravings" explained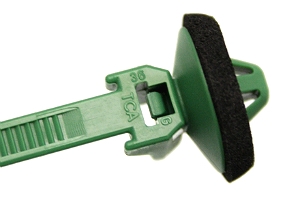 When they are packaged, manufactured goods are labelled clearly with brands, registered trademarks, their compliance to industry specifications and their quantities. This means they can be distinctly identified from the outside during storage and shipping without the boxes and bags having to be opened and the package seals broken.
However, once a product is removed from its packaging, the task of identifying it specifically is much harder. Many manufacturing companies therefore include abbreviations or symbols on the product itself. These marks are generally termed "engravings" in the plastics production industry. For example, standard products produced by HellermannTyton carry the abbreviations "TCA", "TCJ", "HT" and "PH".
The reasons for adding engravings are varied, but they all have something in common: Engravings are tell-tales signs of a product's manufacturing origins and are a means of tracing parts back to their suppliers and even the specific cavity in a plastic injection mould batch. Consequently, engravings are bearers of a company's brand reputation and an assurance of quality.
In its almost eighty years in the market, HellermannTyton has employed a number of different engravings. Company founder Paul Hellermann marked his products with his initials: "PH". As the company expanded internationally, the engravings "TCJ" for the Tyton Company of Japan, Ltd. and "TCA" for the Tyton Corporation of America were added. When the company launched the common "HellermannTyton" brand in 1999, the engraving "HT" was introduced. Website HellermannTyton Japan, click here.
Marks are also necessary to comply with international regulations for clear product marking, such as the Underwriters Laboratories (UL) directives, for example.
As many plastic injection moulds often have a long lifespan, many of the thousands of products in the HellermannTyton portfolio still carry historically older engravings. Some specific products carry trademarked names instead of abbreviations. Examples are cable ties branded with "Insulok", "HELLERMANN", "HellermannTyton" and more recently "Q-tie".
Brand names and marks convey significant non-verbal messages beyond product specifics alone. In the minds of customers applying these products in business critical scenarios, the brand reputation itself can be a key differentiator in the marketplace and awakens expectations about quality and trust.
As a leading supplier of perfect cable management solutions around the world, with eight decades of experience and continual innovation, HellermannTyton's products are found in all varieties of scenarios where cables and wiring are installed. Safety and durability are paramount in all electrical installations. So keep a look out for the engravings "TCA", "TCJ", "HT", "PH" "Insulok", "HELLERMANN" and "Q-tie" as these will help you identify reliable, quality products from HellermannTyton that you can trust.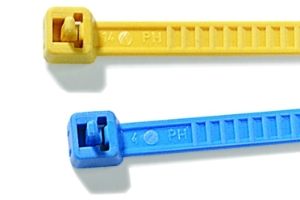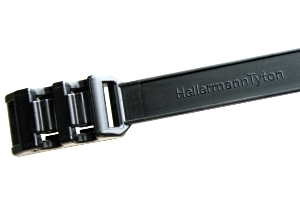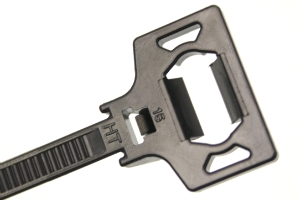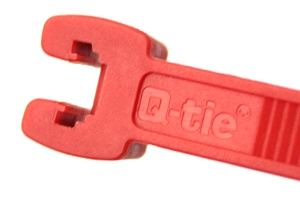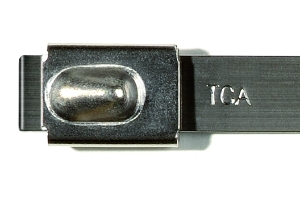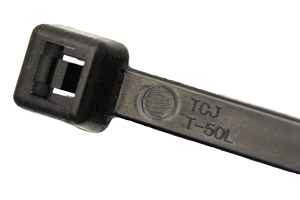 How engravings are added
Engravings are applied in a number of different ways; the choice depends largely on the manufacturing process of each specific product. For example, the majority of HellermannTyton engravings are incorporated in the cavity mould itself. The alternative is to mark the product after it has been pressed and ejected from the mould. Post-production methods include laser engraving, mechanical engraving, embossing or printing.
Update "Insulok"
Insulok is a cable tie of HellermannTyton e.g. www.hellermanntyton.com/site/products/cable-ties-inside-serrated/t120r/111-01002
The name Insulok is used e.g. in Japan, examples: Delhi Air Cargo, Chennai Sea, CLAMP
"INSULOK" is a cable tie and accessories brand name in Japan and has been used as brand name since 1972.
Originally it was from HellermannTyton UK and the brand name stands for "INSULOID" and "Lock".
"INSULOID" was the previous HellermannTyton UK company name.
It is now the top brand cable tie name in Japan, people actually use it as a pronoun of "cable ties".
This is only used in Japan, Singapore, China and South Africa.
#886